High Pressure Water Jetting
A clogged drain is never fun, but sometimes, no matter what you do, the clog just won't break away. Perhaps you have tried chemicals from the local hardware store, but you have not been successful. Your stress level is starting to rise, you can't use the bathroom or the kitchen sink because the water has nowhere to go, and you don't know what to do.
In extreme situations such as this, it is possible that you may need hydro jetting services due to grease and grime build up in your pipes or tree roots in your sewer line, which can only be done by a licensed and experienced plumber with the proper tools and hydro jetting drain cleaning equipment.
$50 OFF HYDRO JETTING
Call for details.
Valid for a limited time only
Why Is Hydro Jetting So Effective To Clean Drain Pipes?
For these extreme clogs, water jetting or hydrojetting drain cleaning is a great solution. What is hydro jetting? Hydro jetting is a high water pressure technique that shoots strong blasts of water through your sewer pipes to dislodge a clog, which is usually far deep into your sewer system. The powerful process of hydro jetting can make its way through years and years of hardened sludge, grease, hair, scale, and debris or even cut through tree roots intrusions of your sewer line. When performed by a skilled plumber and hydro jetting specialist, the process can be successfully completed on everything from sink drains to large storm and sewer drains freeing up clogs for the foreseeable future, without causing damage to the inside of the sewer pipes. Hydro jetting is safe and effective for clearing clogs and keeping your plumbing worry free.
Signs you need Water Jetting
The most common sign of the need for hydro jetting or water jetting is an excess of sewer material coming up from a floor drain, which is usually located in the lowest part of your house or yard. If you notice this happening, or any of the below warning signs, be sure to call Canyon Hills Plumbing immediately.
Slow draining pipes – If your drains are clearing slower and slower over time, this is an indication of a deep drain clog.
Loud drain pipes – If your pipes are making sounds similar to gurgling, or even a screeching or hissing, this could mean you have air in the system.
Odorous drains – If you smell sewage, this might simply mean that you need to add water to your p-trap. But, if that doesn't fix the problem, this could be the sign of something more serious.
What to Look for in Hydro Jetting Services
Not all plumbers are licensed or skilled in hydro jetting to clean your pipe walls, nor do they have the proper water jetting equipment. If you think you need hydro jetting, a skilled professional plumber like the ones near you here at Canyon Hills Plumbing will be able to recognize the signs of a clogged drain or sewer line by asking you a few specific questions when you call. If indeed you do need hydrojetting drain cleaning, we will visually inspect your indoor plumbing system and sewer lines with a camera inspection that can help us properly diagnose the situation upon arrival.
After the hydro jetting process is completed, we will do another camera inspection to inspect the pipes to ensure the process was successful, and to ascertain the condition of the pipes.
Besides hydrojetting We offer full-service drain cleaning and clearing
Our comprehensive drain services include:
Call Us For Your Plumbing Service Needs
Call Canyon Hills Plumbing at (951) 970-7550 if you need hydro jetting services. Emergency drain cleaning service is available. For appointments and non-emergency services, schedule an appointment by completing the Contact Us form below.
Areas Our Plumbers Offer Service Near You
Canyon Lake, Corona, Eastvale, Hemet, Homeland, Lake Elsinore, Menifee, Moreno Valley, Murrieta, Norco, Perris, Riverside, San Jacinto, Sun City, Temecula, Wildomar, and Winchester.
Unclog Your Drain in 4 Easy Steps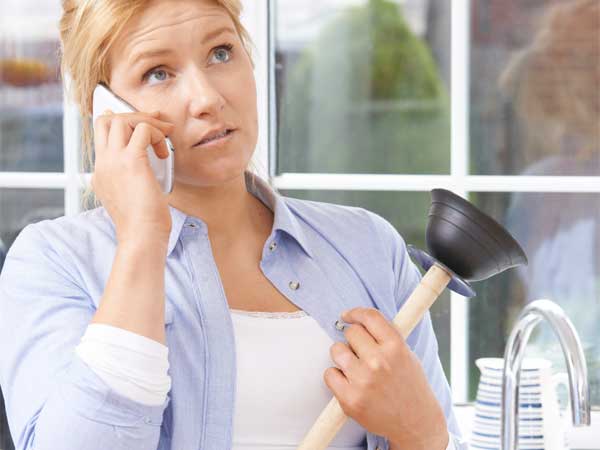 Call Us Now To Schedule Hydro Jetting
Our team has the proper hydro jetting training and real-world experience to fix any plumbing situation.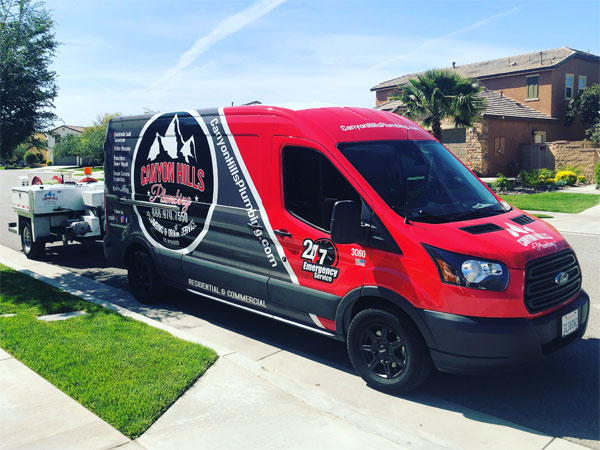 We Show Up On Time & Diagnose the Problem Fast
Our team is licensed, certified, background checked, and insured so you can rest assured you are getting the best hydro jet plumbers in town.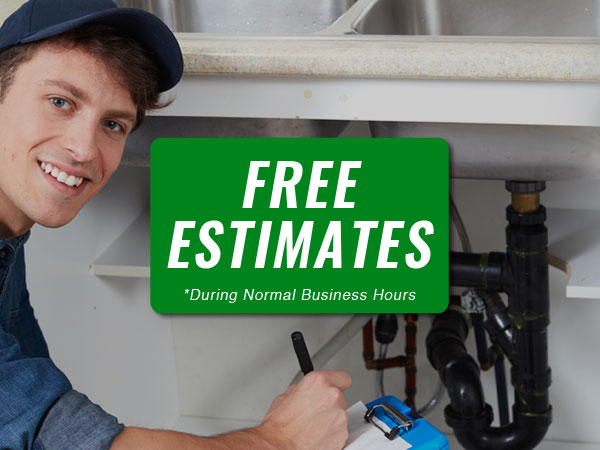 Upfront Affordable Pricing
We provide free estimates and explain all options to you before any hydro jetting work is done.
We Clear Your Drain Guaranteed!
We'll do whatever it takes to fix your plumbing problems and guarantee all of our work.
Ask Us About Our Senior discounts, Veteran discounts, Military discounts, Law Enforcement discounts, First responder discounts, and Teacher discounts.
Customer Reviews
We Let Our Customers Do the Talking!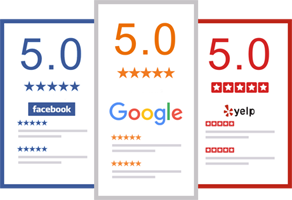 Licensed & Insured Plumbers
CA Lic.#1010329, C-36 Plumbing Contractor and C-42 Sanitation Contractor.
✅ For your trust and safety you can verify our CA Contractor license & classifications HERE