Upgrade Your Water Heater
Tankless Water Heater Service, Repair, & Installation
If you are looking to upgrade or replace your existing water heater with a tankless water heater, there are a few things that you need to know before making the investment. A tankless water heater has many benefits over a traditional tank-style heater and can be a great way to upgrade the value of your home.
To get a tankless water heater installed into your home, trust the professionals at Canyon Hills plumbing to get the job done. Our highly trained staff can suggest the best tankless water heater for your application and professional install it as well. Let's take a look at how a tankless water heater works and what type of benefits you will see.
How Do Tankless Water Heaters Work

In order to explain how a tankless water heater works, we first need to look at how a tank style water heater works. With a traditional tank-style heater, up to 50 gallons of water may be stored at a time in the tank to be heated for immediate use. Once this hot water has been exhausted, you will have to wait for it to fill back up and reheat.
With a tankless water heater, water is heated as it passes through the heater to give you on-demand hot water at all times. The water passes around a heat exchanger instead of sitting in the tank being heated by a heating element.
Tankless Water Heater Benefits
The benefits of a tankless water heater are going to outweigh the initial costs of installation greatly. Some of the most popular benefits include:
Increased Property Value
More Energy Efficient
More Environmentally Friendly
Low Operation Cost
Longer Lifespan Compared To Storage Water Heaters
Smaller Space Requirements
Less Risk Of Water Damage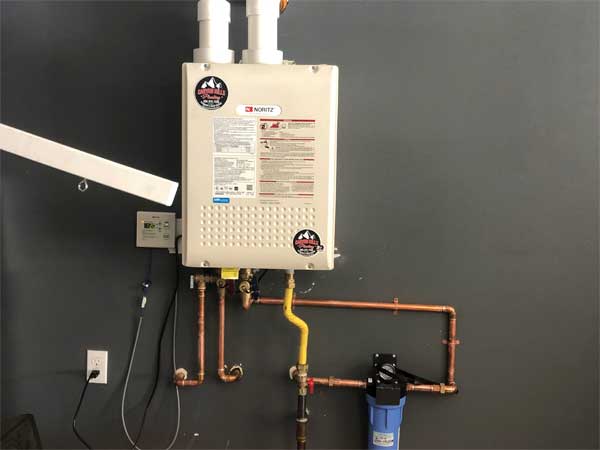 Speak To A Tankless Water Heater Pro
Speaking with one of our highly trained staff of professional plumbers will help you decide on whether or not a tankless water heater is going to be the best solution for you. We can help weigh the benefits of a storage tank water heater and a tankless water heater for your specific application to make sure you are making the right choice.
How Much Money Can I Save By Getting A Tankless Water Heater
One of the most popular reasons that most people choose to go with a tankless water heater is for the energy savings. Tankless water heaters heat water on demand rather than heating the full storage tank, which results in lower energy usage. On average, you can expect to spend about 20-30% less on your energy bill by switching to a tankless water heater. Of course, this also depends on gas versus electric style setups.
We offer full-service Tankless Water Heater Repair & Replacement
Our comprehensive water heater services include:
Call Us for your Tankless Water Heater Needs
Call Canyon Hills Plumbing at 888-970-7550 to ensure that you get the best tankless water heater service in the Southern California area, trust Canyon Hills plumbing's team of professionals to get the job done. Emergency service is available. For appointments and non-emergency services, schedule an appointment by completing the Contact Us form below.
Areas Our Plumbers Offer Service Near You
Canyon Lake, Corona, Eastvale, Hemet, Homeland, Lake Elsinore, Menifee, Moreno Valley, Murrieta, Norco, Perris, Riverside, San Jacinto, Sun City, Temecula, Wildomar, and Winchester.
Tankless Water Heater Installed in 4 Easy Steps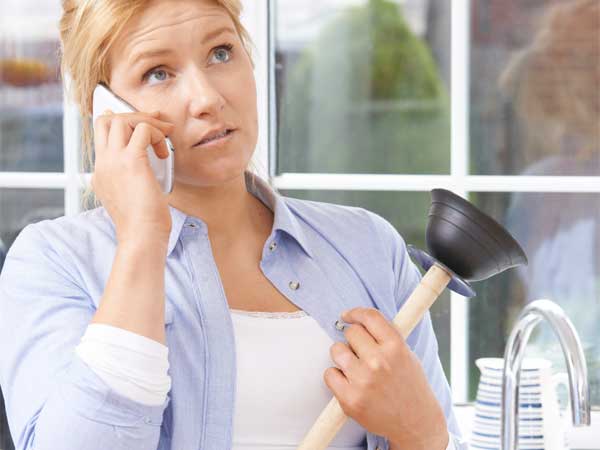 Call Us Now To Schedule Water Heater Service
Our team has the training and real-world experience to fix any plumbing situation.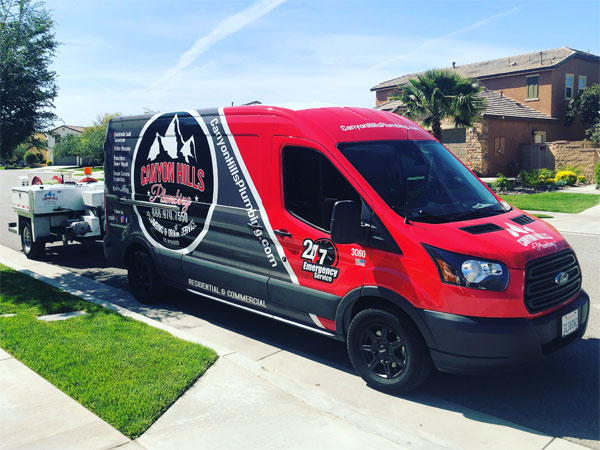 We Show Up On Time & Diagnose the Problem Fast
Our team is licensed, certified, background checked, and insured so you can rest assured you are getting the best plumbers in town.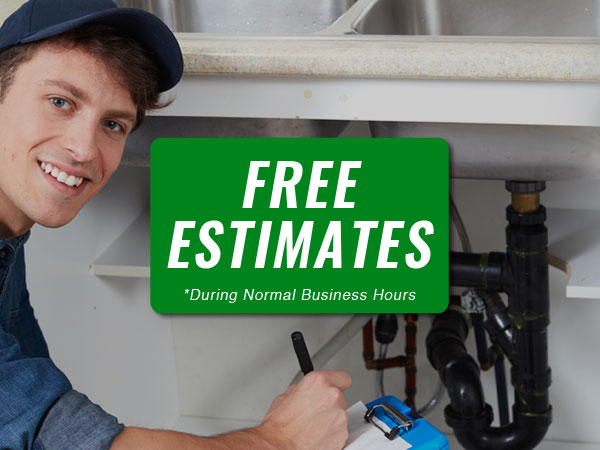 Upfront Affordable Pricing
We provide free estimates and explain all options to you before any work is done.
We Will Fix Your Water Heater Guaranteed!
We'll do whatever it takes to fix your plumbing problems and guarantee all of our work.
Ask Us About Our Senior discounts, Veteran discounts, Military discounts, Law Enforcement discounts, First responder discounts, and Teacher discounts.
Customer Reviews
We Let Our Customers Do the Talking!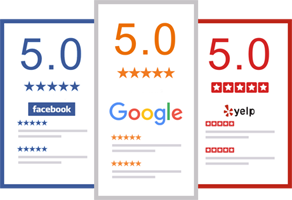 Licensed & Insured Plumbers
CA Lic.#1010329, C-36 Plumbing Contractor and C-42 Sanitation Contractor.
✅ For your trust and safety you can verify our CA Contractor license & classifications HERE