Septic Tank Service, Installation and Plumbing Repair
Like most plumbing septic tanks break down over time, and will require septic tank service, repair or replacement throughout their lifetimes. We are here to help you with your septic tank, and to help you understand how the system works and when it requires service or repair.
What is a septic tank system?
Your septic tanks system is an underground sewage network of pipes and other components. In most cases, septic systems are used in rural areas around the Temecula Valley, Riverside County and North San Diego County that do not have access to municipal or city sewer services. The septic tank is a watertight container made from cement or fortified fiberglass and is the part of the mechanisms that hold and dispose of household waste. When waste infiltrates the tank, natural material floats to the top of the water in the tank, where bacteria converts into a liquid and leave solids to fall to the bottom of the tank and form a layer of sludge. The leftover water then moves to a separate absorption area in the yard.
If your home uses a septic tank system, it is important that you make sure the septic tank, drain field, and pipes remain in good repair through regular septic tank pumping and routine maintenance, performed by a reputable and licensed plumber. However, no matter what efforts you put in to care for your properties septic system, at some point, the tank or pipes may need repairs. But, through proper maintenance, the costliest of repairs and septic tank services can hopefully be avoided.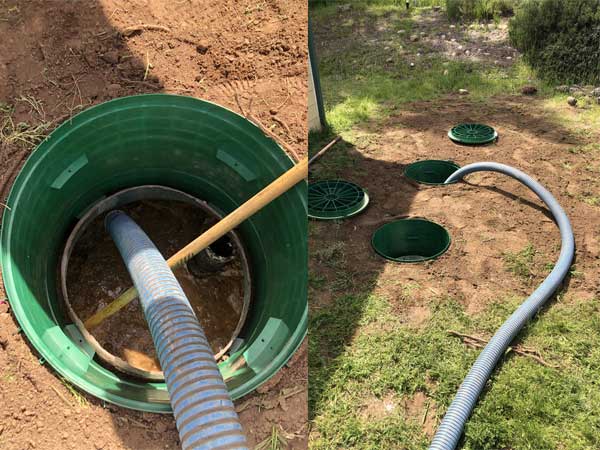 Signs that you need Septic Tank service
Slow drains around the house – A single clogged drain is often just blockage in the drainpipe, such as from hair or food waste build-up. But if you notice that drains around your house are slow, in particular with drains in the basement and your first floor, it is possible that there is a backup in the septic tank or the presence of a damaged pipe.
Sewage entering your home – As soon as any sewage appears in your house through the drains, contact Canyon Hills Plumbing immediately for septic service. If sewage continues to seep into your home, it can mean costly additional repairs and sanitization of your home to ensure that you and your loved ones do not become ill from the bacteria entering your home.
Foul smells from the lawn – If your septic tank or pipes start to leak, you will likely notice unpleasant sewer odors and soggy spots on your lawn or other parts of your property. This can also occur because of failure in your drain field.
Bright green grass – Seeping sewage contains a high concentration of nutrients that can enter the soil and then cause grass to start growing faster, developing a brighter green hue. When you notice this occurring over the area of where your septic tank is buried in the ground, it is time for a professional plumber to take a look to properly assess the situation and decide if septic tank services are needed.
The Costs of Septic System Repairs
The cost of septic tank repair can vary widely. Some factors that increase or decrease the cost includes materials and labor, as well as:
Septic tank construction material
Location of the damage within the system
Type of soil on the property
Local requirements for permits
Type of septic tank system
We offer complete Sewer plumbing services
Our comprehensive sewer services include:
Call Us for your Septic Tank Repairs Needs
Call Canyon Hills Plumbing at (951) 970-7550 if you are in need of septic tank repair or septic tank services. Emergency service is available. For appointments and non-emergency septic system services, schedule an appointment by completing the Contact Us form below.
Areas Our Plumbers Offer Service Near You
Canyon Lake, Corona, Eastvale, Hemet, Homeland, Lake Elsinore, Menifee, Moreno Valley, Murrieta, Norco, Perris, Riverside, San Jacinto, Sun City, Temecula, Wildomar, and Winchester.
Septic Tank Repair in 4 Easy Steps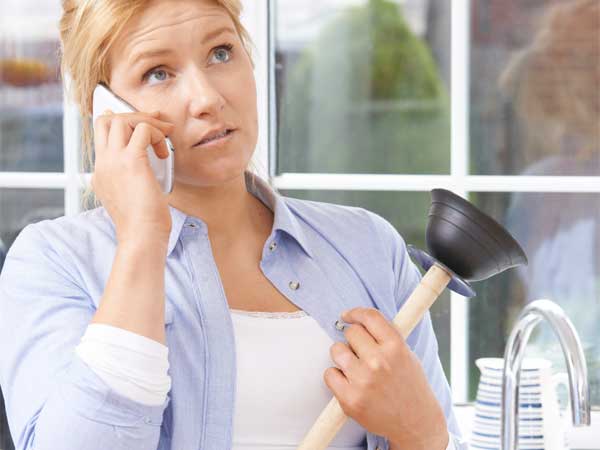 Call Us Now To Schedule Septic Tank Repair
Our team has the training and real-world experience to fix any plumbing situation.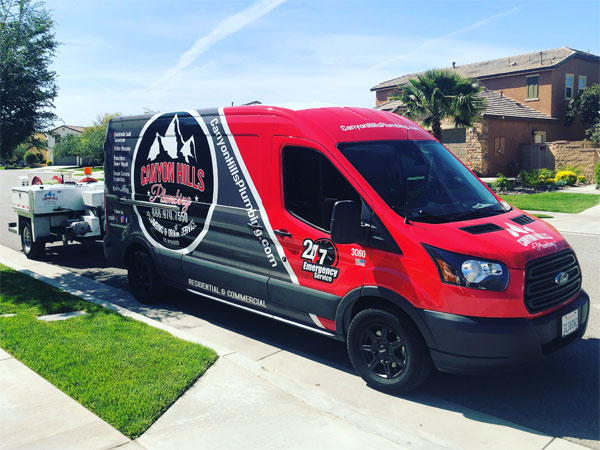 We Show Up On Time & Diagnose the Problem Fast
Our team is licensed, certified, background checked, and insured so you can rest assured you are getting the best plumbers in town.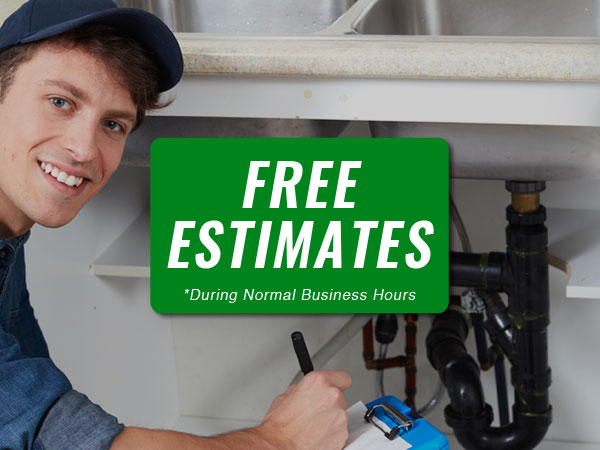 Upfront Affordable Pricing
We provide free estimates and explain all options to you before any work is done.
Septic Tank Repair Guaranteed!
We'll do whatever it takes to fix your plumbing problems and guarantee all of our work.
Ask Us About Our Senior discounts, Veteran discounts, Military discounts, Law Enforcement discounts, First responder discounts, and Teacher discounts.
Customer Reviews
We Let Our Customers Do the Talking!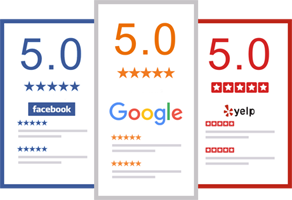 Licensed & Insured Plumbers
CA Lic.#1010329, C-36 Plumbing Contractor and C-42 Sanitation Contractor.
✅ For your trust and safety you can verify our CA Contractor license & classifications HERE