Sewer Line Repair and Replacement
A cracked sewer line is no fun. Not only can this mean a costly repair, but it can also be bad for your health. Unfortunately, it is not always obvious that you might be dealing with a damaged sewer line, so it is important to know what to look for. And if you do have a cracked sewer line, you need to able to turn to a sewer line repair plumber that you can trust.
We will do a Sewer Line Inspection
If you are experiencing frequent clogs or think you may have a damaged or broken sewer line, we will perform a sewer inspection using our video equipment so we can take a closer look and find the leak before doing any work and get the answers we need.
Sewer Line Repair Services
Canyon Hills Plumbing can work with you to assess the extent of your sewer line repair or replacement needs. While we will do what we can to avoid a costly sewer line replacement, sometimes replacement is in your best interest. In the event your home's main sewer line is damaged beyond repair, or it is determined that the pipes are too fragile and will be unable to withstand repair, a replacement may be warranted. Additionally, pipes that are made of older materials are more prone to future damage, and this too could mean that replacement is in order. Our Canyon Hills Plumbing experts will make the recommendation that we feel is right for your home, situation, and budget.
Causes of Sewer Line Damage
Any kind of pipe can experience damage due to the pressure of water over time. But, in most cases, the cause of sewer line damage is one of the following:
Foundation cracks and settling
City sewer blockages and backups, often caused by ground freezes and thaws
Tree roots infiltrating sewer pipe holes and joints
Poor (or no) regular maintenance
Buildup of debris, grease, sludge, oil, hair, baby wipes, make-up wipes, toilet paper, etc.
Earthquakes or other ground shifts caused by traffic, heavy constructions, etc.
General wear and tear over time
Poor sewer pipe design or installation
If you are seeing a backup, you have noticed cracks in your foundation, you have experienced an insect or rat infestation, you have a slow drain, you have noticed that your patio pavers have started to sink, you are noticing a foul sewer smell, or you have seen septic waste pooling in your yard, these are all symptoms of a sewer line leak.
Our typical sewer line repairs include the following
Pipe relining – Pipe relining is often an excellent alternative, and more economical choice, than pipe replacement. Pipe relining is done by inserting a special tube through the pipes.
Once the tube is in place, we inflate the tubing until the tubing fits tightly against the walls of the pipes. The outside of the tube is then coated with resin, to make it adhere to the pipe. When it cures, the pipe relining provides an extremely durable and seamless seal.
Preventive pipe maintenance – Regular inspections and maintenance are recommended periodically to prevent debris and build-up within the pipes, that can lead to bigger problems and blockages down the road. Canyon Plumbing drain cleaning services can help keep your pipes clear, and can help you avoid costly repairs in future years.
Burst pipe hydraulic replacement – This technique involves using hydraulics to break apart and old damaged pipe, and to seamlessly replace it with a new pipe.
We offer complete Sewer plumbing services
Our comprehensive sewer services include:
Call Us for your Sewer Line Repair Needs
Call Canyon Hills Plumbing at 888-970-7550 if you are in need of sewer line repair or replacement services. Emergency service is available. For appointments and non-emergency services, schedule an appointment by completing the Contact Us form below.
Areas Our Plumbers Offer Service Near You
Canyon Lake, Corona, Eastvale, Hemet, Homeland, Lake Elsinore, Menifee, Moreno Valley, Murrieta, Norco, Perris, Riverside, San Jacinto, Sun City, Temecula, Wildomar, and Winchester.
Sewer Line Repair in 4 Easy Steps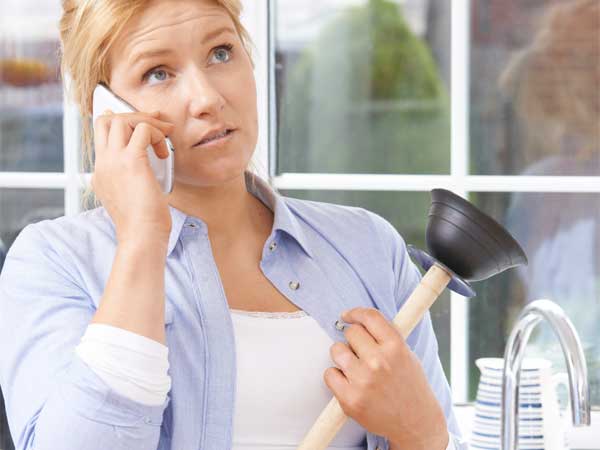 Call Us Now To Schedule Sewer Repair
Our team has the training and real-world experience to fix any plumbing situation.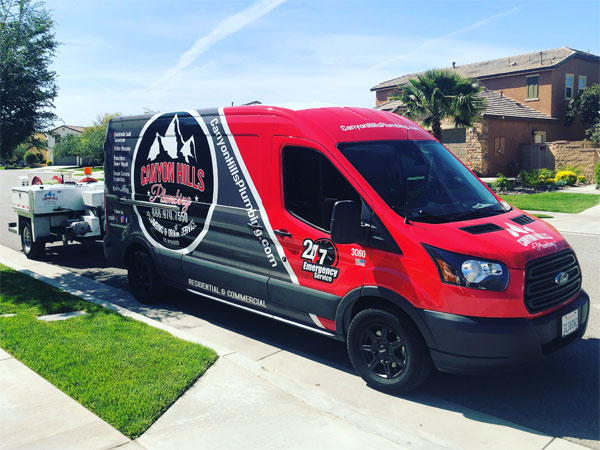 We Show Up On Time & Diagnose the Problem Fast
Our team is licensed, certified, background checked, and insured so you can rest assured you are getting the best plumbers in town.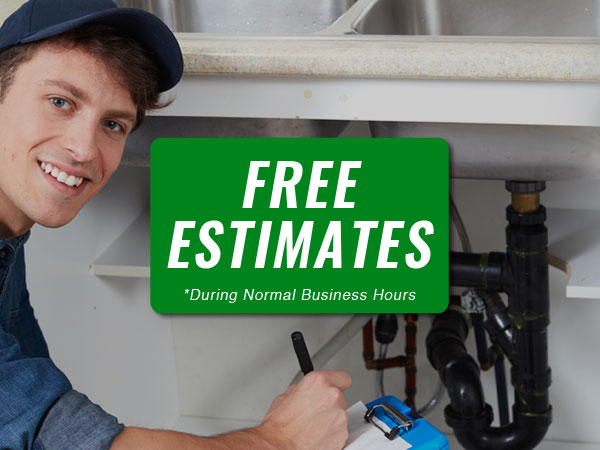 Upfront Affordable Pricing
We provide free estimates and explain all options to you before any work is done.
Sewer Line Repair Guaranteed!
We'll do whatever it takes to fix your plumbing problems and guarantee all of our work.
Ask Us About Our Senior discounts, Veteran discounts, Military discounts, Law Enforcement discounts, First responder discounts, and Teacher discounts.
Customer Reviews
We Let Our Customers Do the Talking!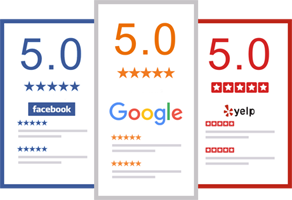 Licensed & Insured Plumbers
CA Lic.#1010329, C-36 Plumbing Contractor and C-42 Sanitation Contractor.
✅ For your trust and safety you can verify our CA Contractor license & classifications HERE