Let's face it; a clogged drain is never fun. Not only is it not fun, but it always happens at the most inconvenient time like before you have to leave for work or when you have guests arriving soon.
Clogged drains are a serious headache and typically won't go away on their own, and if you ignore them, they will only get worse. If your drains are slow to drain or completely clogged the sooner, you call us, the better. The drain technicians at Canyon Hills Plumbing can clear the clog quickly and save you from a potentially more costly repair.
Expert plumbing drain cleaning services
Our Canyon Hills plumbers are located near you and are professionally trained and certified to inspect your drain, unclog, and clean it completely so that your kitchen, bathroom, laundry room, etc., can get back to use as soon as possible.
Our plumbers show up on time, in uniform, and ready to don shoe coverings if they need to enter your home. It is our goal to exceed your expectations by ensuring that your clogged drain is fixed to the highest of standards. We'll take care of your clog, and we'll also work with you to provide guidance on how to prevent a repeat occurrence. We know that plumbing happens, and while we are always happy to serve you, we know that you just want your plumbing to work, all the time.
Routine Drain Maintenance Is Important
Most people wait until there is a problem before calling a plumber, but doing routine maintenance on your drains helps prevent clogs from occurring in the first place. Annual cleanings help prevent the accumulation of mold, mildew, fungus, bacteria, and other microorganisms that can thrive in your drain pipes and create more significant problems over time. Give us a call today at (888) 970-7550 to set up a regular drain maintenance plan for your home or business.
$79 DRAIN CLEANING SPECIAL
Valid for residential accessible clean out access only during normal business hours. Some restrictions apply.
Call for details. Valid for a limited time only
FREE CAMERA INSPECTION with paid full price drain cleaning. $250 Value
Can not be combined with other coupons.
Valid for a limited time only. Call for details
Signs you have a Clogged Drain
If you are not entirely sure of the cause of your plumbing woes, check out this list of signs that you have a clogged drain:
Your sink drain starts backing up
Water is pooling at the bottom of your tub or shower and is either draining slower than usual or not draining at all
Your drains are gurgling
You notice that your toilet starts to bubble when the bathroom faucet is running
You smell a peculiar and distasteful odor coming from the drain in your sink (or under your sink)
Your dishwasher cycle is taking longer than normal
Your dishwasher has standing water it in at the end of a cycle
How to Prevent a Clogged Drain
There are steps that you can take to prevent an inconvenient drain clog. In addition to using a screen or drain-gate to minimize problems with hair and soap scum in the bathroom, keep your kitchen drains clean and your disposal fully operational by not putting the following items down your sink:
Coffee grounds
Cooking grease (poor into an old coffee can or milk container and dispose of in the trash)
Eggshells
Grease
Dental floss
Wet wipes (we also suggest that wet wipes are not flushed down a toilet, even if they indicate they are "flushable.")
Cat litter
Flower Stems
Potato skins
Hard vegetable parts from vegetables such as asparagus, artichokes, carrots, celery, etc.
We offer full-service drain cleaning and clearing
Our comprehensive drain services include:
Call Us for your Drain Cleaning
Call Canyon Hills Plumbing at (951) 970-7550 if you believe your sink or drain is backed up. Emergency service is available. For appointments and non-emergency services, schedule an appointment by completing the Contact Us form below.
Areas Our Plumbers Offer Service Near You
Canyon Lake, Corona, Eastvale, Hemet, Homeland, Lake Elsinore, Menifee, Moreno Valley, Murrieta, Norco, Perris, Riverside, San Jacinto, Sun City, Temecula, Wildomar, and Winchester.
Unclog Your Drain in 4 Easy Steps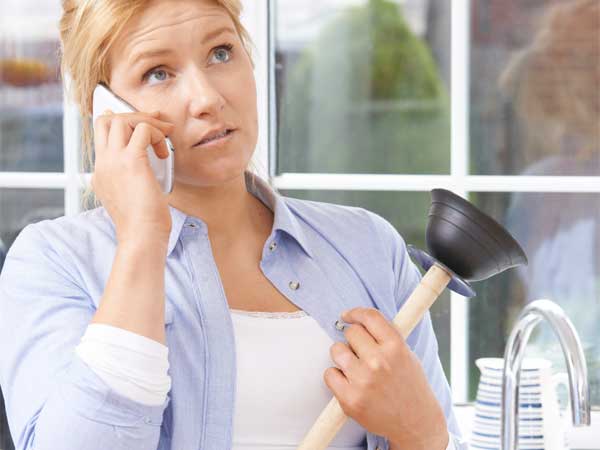 Call Us Now To Schedule Drain Service
Our team has the training and real-world experience to fix any plumbing situation.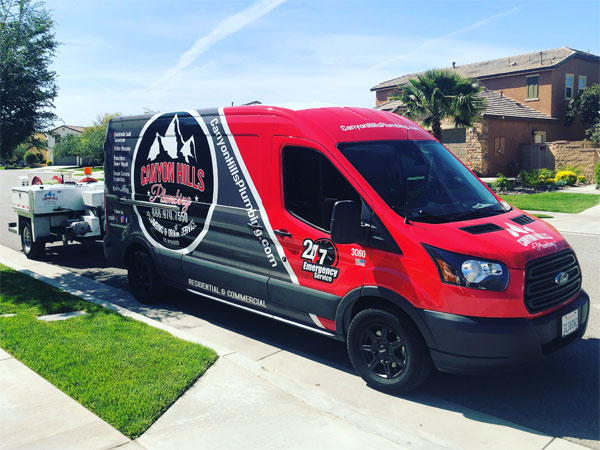 We Show Up On Time & Diagnose the Problem Fast
Our team is licensed, certified, background checked, and insured so you can rest assured you are getting the best plumbers in town.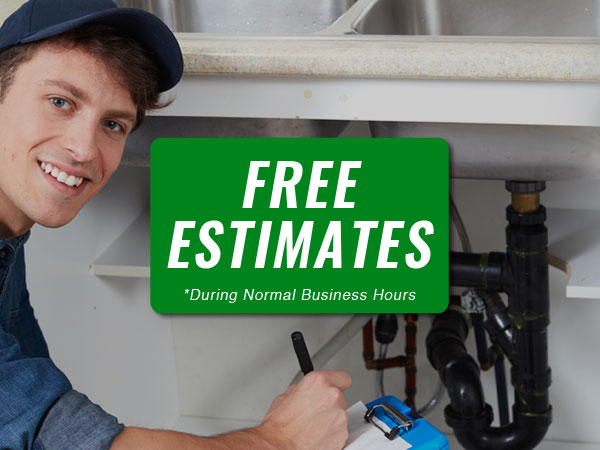 Upfront Affordable Pricing
We provide free estimates and explain all options to you before any work is done.
We Clear Your Drain Guaranteed!
We'll do whatever it takes to fix your plumbing problems and guarantee all of our work.
Ask Us About Our Senior discounts, Veteran discounts, Military discounts, Law Enforcement discounts, First responder discounts, and Teacher discounts.
Customer Reviews
We Let Our Customers Do the Talking!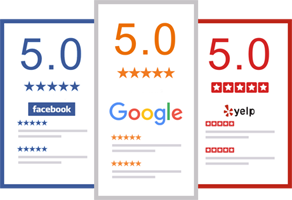 Licensed & Insured Plumbers
CA Lic.#1010329, C-36 Plumbing Contractor and C-42 Sanitation Contractor.
✅ For your trust and safety you can verify our CA Contractor license & classifications HERE