Best Plumber in Palm Springs, CA Is Here For You
Canyon Hills Plumbing is the #1 rated plumbing company in Palm Springs. We provide top-quality, affordable plumbing services with unmatched customer satisfaction that you can count on throughout Riverside County.
Our expert plumbers are available to solve any plumbing issue, big or small. No matter if you're near the Palm Springs Air Museum and Airport, or you live across town by the Palm Springs Art museum and the Desert regional medical center, or close to the Palm springs highschool and the Mesquite golf course, or near Tahquitz Creek golf course resort, and the Cathedral Canyon Golf Club we have got you and your family covered with the top quality affordable plumbing services you deserve.
Hire an Experienced Licensed Plumber In Palm Springs
Our licensed, bonded, and insured master plumbers are trained to quickly diagnose any plumbing issue from a leaky faucet or clogged toilet to a broken sewer pipe. With over 20 years of experience in the plumbing industry, we have mastered all aspects of home and commercial plumbing repairs by providing our best service with integrity and quality for your safety.
Our plumbers are experts in fixing even the most challenging problems like broken sewer lines, slab leaks, or whole home repiping. We are always up-to-date on cutting-edge tools and techniques to resolve these issues with precision care so you can get your business or home back up and running quickly.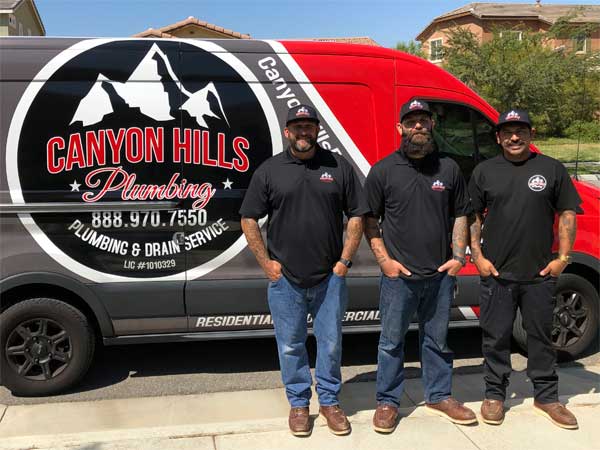 Plumbing Repairs and Installation
Regardless of how big the job is you can count on our skilled plumbing technicians to help when you need it most. From slab leaks, sewer lines and septic tanks, or any major plumbing of your home or business, we can help today.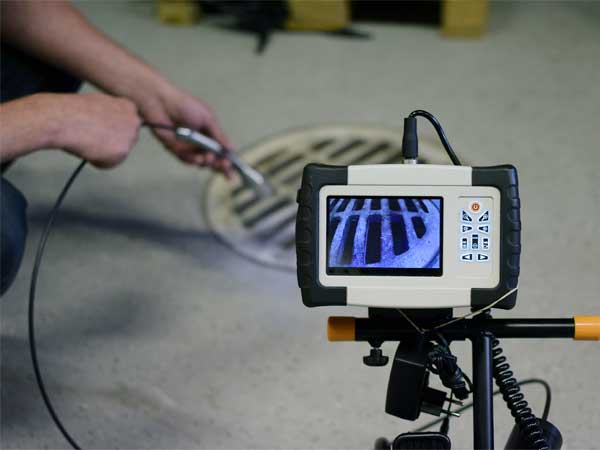 Drain Cleaning
Drain Repair & Replacement
Hydro Jetting Service
Drain Video Camera Inspections
Pipe Repair
Leak Detection & Repair
Slab Leak Detection & Repair
Copper, Pex Repiping & Reroutes
Water Line Services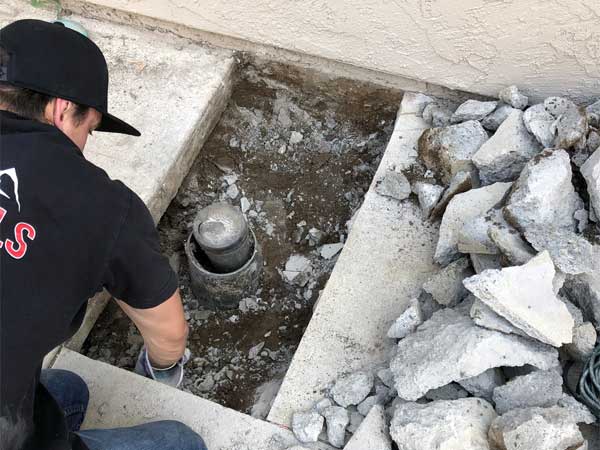 Sewer Line Repair
Trenchless Sewer Repair
Septic Tank Repairs & Installation
Sump Pump Services
Sewer Video Camera Inspections
Kitchen Plumbing
Bathroom Plumbing
Fixture & Faucet Replacements
Water Filtration Services
We're Your Trusted Local Plumbers
When you need a plumber anywhere in the Palm Springs area, no one is better than Canyon Hills Plumbing Palm Springs. If you are located in Old Las Palmas South of Little Tuscany or Desert Park Estates South of the Four Seasons East of Enclave at Sunrise homes and the Flora Vista community, or if your home or business is located near central Palm Springs North of Warm Sand and the Movie colony estates or anywhere else in the city of Palm Springs, we have you covered with the #1 plumber in Palm Springs.
Canyon Hills Plumbing is a local Palm Springs plumbing company specializing in all types of emergency and non-emergency jobs. Whether it's fixing the kitchen sink or unclogging your toilet, our 24-hour plumbers are always available to solve any problems you may have with ease!
Contact Canyon Hills Plumbing Palm Springs at 888-970-7550 for all your plumbing needs. For appointments and non-emergency services, schedule an appointment by completing the Contact Us form below.
blank
Location
Palm Springs, CA
Palm Springs is a desert resort city in Riverside County, California, United States, inside the Colorado Desert's Coachella Valley. The city covers about 94 square miles, making it the largest city in Riverside County by land area. More than 10% of the town is part of the Agua Caliente Band of Cahuilla Indians reservation land with multiple plots in a checkerboard pattern. It is the administrative capital of the most populated reservation in California.
The population of Palm Springs was 44,552 as of the 2010 census; because Palm Springs is a retirement location and a winter snowbird destination, the city's population triples between November and March. The first settlers in the area were the Cahuilla people, who arrived 2,000 years ago. Cahuilla Indians lived here in isolation from other cultures for hundreds of years before European Contact. Numerous prominent and influential Cahuilla leaders were from Palm Springs, including Cahuilla Lion. While Palm Canyon was occupied during the winter months, they often migrated to cooler Chino Canyon during the summer months. The Cahuilla Indians had several permanent settlements in Palm Springs' canyons due to the abundance of water and shade. Various hot springs were used during wintertime. The Cahuilla hunted rabbits, mountain goats, and quail while also trapping fish in nearby lakes and rivers. While men were responsible for hunting, women were responsible for collecting berries, acorns, and seeds. They also made tortillas from mesquite beans. While the Cahuillas frequently spent the summers in Indian Canyons, the current site of Spa Resort Casino downtown was often used during winter due to its natural hot springs.
Canyon Hills Plumbing
Palm Springs, CA 92264
Why Choose Canyon Hills Plumbing In Palm Springs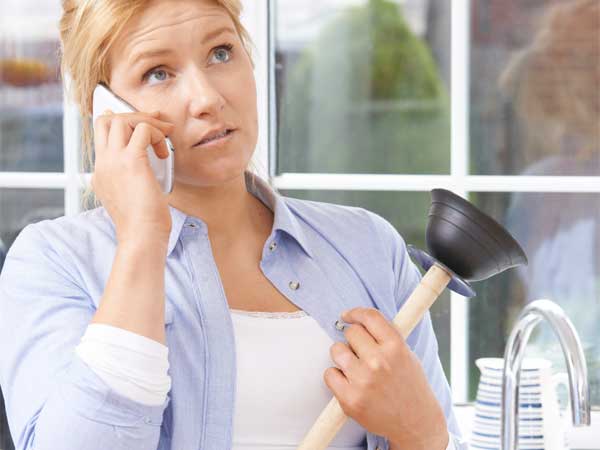 Fast, Unmatched Plumbing Expertise
Our team has the training and real-world plumbing service experience to fix any plumbing situation.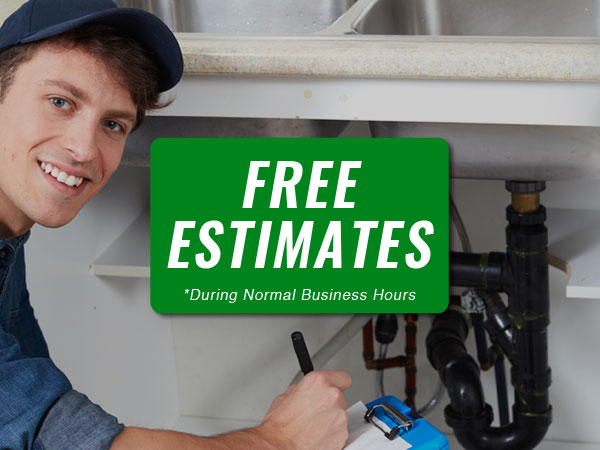 Honest Affordable Pricing
We provide free estimates and explain all options to you before any work is done.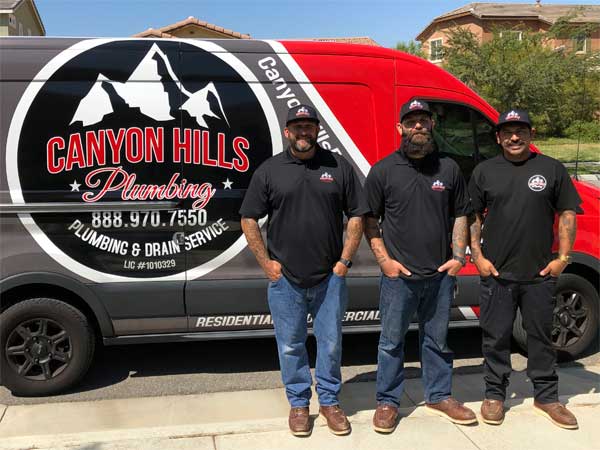 CA Licensed Plumbing Company
Our team is licensed, certified, background checked, and insured so you can rest assured you are getting the best.
100% Customer Satisfaction
We'll do whatever it takes to fix your plumbing problems and guarantee all of our work.
Ask Us About Our Senior discounts, Veteran discounts, Military discounts, Law Enforcement discounts, First responder discounts, and Teacher discounts.
Customer Reviews
We Let Our Customers Do the Talking!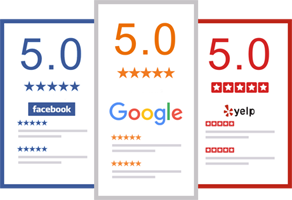 Licensed & Insured Plumbers
CA Lic.#1010329, C-36 Plumbing Contractor and C-42 Sanitation Contractor.
✅ For your trust and safety you can verify our CA Contractor license & classifications HERE