Banning's #1 Plumbing company
Canyon Hills Plumbing is the best plumbing company in Banning, CA. We provide top-quality, affordable plumbing services with unmatched customer satisfaction that you can count on throughout Riverside County.
Our expert plumbers are available to solve any plumbing issue, big or small. No matter if you're near the Banning Municipal Airport off the 10 Freeway, close to the Gilman Ranch Museum, or live near the Sun Lakes Country Club off Country Club Dr, or anywhere else in the city of Banning, we have a plumbing solution for everything from your clogged drain to your water heater that stopped working and leaked all over your floor. Rest assured, we will get it fixed fast so that you can return to living life without interruption!
Hire an Experienced Licensed Plumber In Banning
Our licensed, bonded, and insured master plumbers are trained to quickly and efficiently diagnose any plumbing issue, from a clogged sewer pipe to a clogged toilet. With over 20 years of experience in the industry, we have mastered all aspects of home and commercial repair and maintenance.
Our plumbers in Banning use cutting-edge equipment to fix even the most challenging problems like broken sewer lines, slab leaks, or whole home repiping with precision care so you can get back up running as soon as possible.
Emergency Plumbing and Drain Services Near You
Do you have a major plumbing issue that can't wait until the following day? Do you need a reliable emergency plumber near you in Banning, CA, today? We are available to handle your emergency plumbing needs. Call Us 888-970-7550, and speak with our friendly staff waiting to help.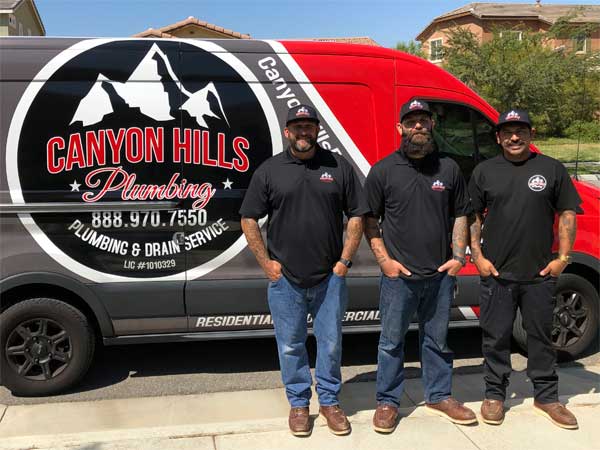 Plumbing Repairs and Installation
Our team of experienced plumbers are ready to help you fix any plumbing problem that you may have. From simple faucet connections to a more complicated pipe and drain cleanings, we always get the job done right the first time, regardless of your issue is large or small. We also provide commercial services for businesses who need a professional hand with their plumbing needs in Banning, CA.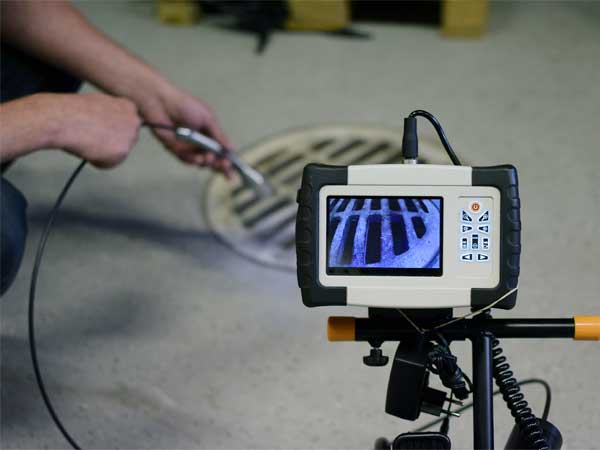 Drain Cleaning
Drain Repair & Replacement
Hydro Jetting Service
Drain Video Camera Inspections
Pipe Repair
Leak Detection & Repair
Slab Leak Detection & Repair
Copper, Pex Repiping & Reroutes
Water Line Services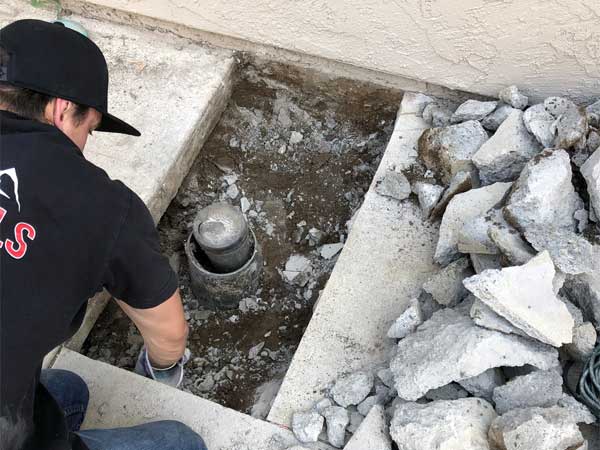 Sewer Line Repair
Trenchless Sewer Repair
Septic Tank Repairs & Installation
Sump Pump Services
Sewer Video Camera Inspections
Kitchen Plumbing
Bathroom Plumbing
Fixture & Faucet Replacements
Water Filtration Services
We're Your Trusted Local Palm Springs Plumbers
When you need a plumber, Canyon Hills Plumbing Banning is the only name you can trust. Canyon Hills Plumbing provides fast and dependable service in the city of Banning whether you're located near the city center to the historic Route 243 and South San Gorgonio Ave next to Cabazon off of Lambs Canyon Rd, or by the Sunlake Retirement Community off the I-10 Freeway and North Sunset Ave or maybe you're located near the Linda vista Mobile Homes off of West Wilson Street to the Mountain Air Mobile Home Estates off of Mountain Ave and Sunrise Estates and Serrano Del Vista Homes off of West Westward St. We are here, ready to help.
Contact Canyon Hills Plumbing Banning at 888 970-7550 for all your plumbing needs. For appointments and non-emergency services, schedule an appointment by completing the Contact Us form below.
blank
Location
Banning, CA
Banning is a city in Riverside County, CA. The population was 29,603, according to the 2010 census. It is located in the San Gorgonio Pass, also known as Banning Pass. It is named for Phineas Banning, stagecoach line owner and the "Father of the Port of Los Angeles." Banning shares geographic and topographical traits with its western neighbor, the city of Beaumont. Banning has been quickly growing in size and population since the 1990s. The city of Banning is about 80 miles east of downtown Los Angeles and 30 miles west of Palm Springs, all connected by freeway and railroad. The region, up to the mid-19th century, was occupied by the Cahuilla people. However, the area throughout Banning was originally inhabited by the Serrano people, and the Cahuilla expanded into the region years later. In 1824 the Mission San Gabriel Arcángel established the Rancho San Gorgonio in the key. The first Anglo to abide in the area was Dr. Isaac Smith in 1853. In 1863 a smallpox epidemic further diminished the Cahuilla. The government created Indian reservations for the Cahuilla in 1877. Our expert master plumbers enjoy serving the area of Banning because of its rich history and the lovely people who live in the area.
Canyon Hills Plumbing
Banning, CA 92220
Why Choose Canyon Hills Plumbing In Banning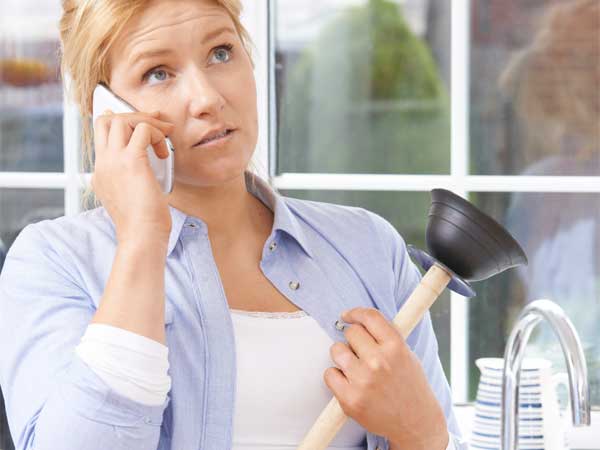 Fast, Unmatched Plumbing Expertise
Our team has the training and real-world plumbing service experience to fix any plumbing situation.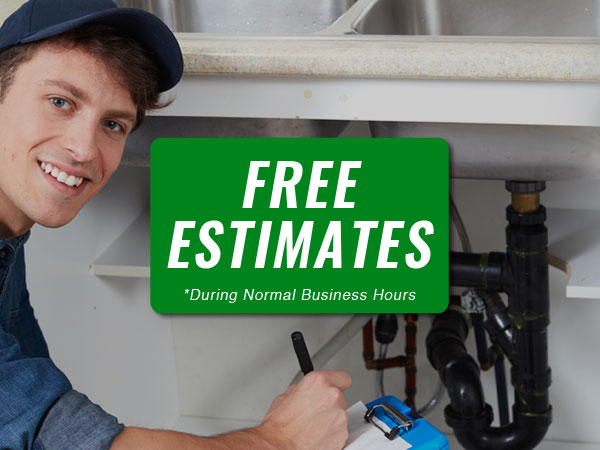 Honest Affordable Pricing
We provide free estimates and explain all options to you before any work is done.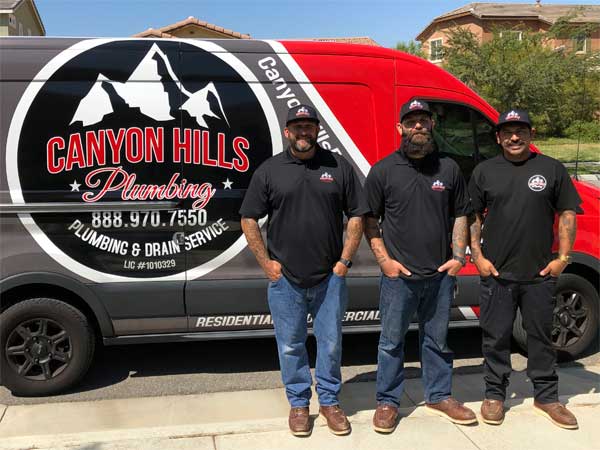 CA Licensed Plumbing Company
Our team is licensed, certified, background checked, and insured so you can rest assured you are getting the best.
100% Customer Satisfaction
We'll do whatever it takes to fix your plumbing problems and guarantee all of our work.
Ask Us About Our Senior discounts, Veteran discounts, Military discounts, Law Enforcement discounts, First responder discounts, and Teacher discounts.
Customer Reviews
We Let Our Customers Do the Talking!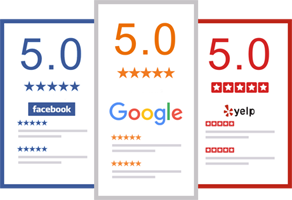 Licensed & Insured Plumbers
CA Lic.#1010329, C-36 Plumbing Contractor and C-42 Sanitation Contractor.
✅ For your trust and safety you can verify our CA Contractor license & classifications HERE